Deftones will play at Kuala Lumpur this upcoming February.
Are you ready headbangers???
Art-metal experimentalists Deftones will be making their way to South East Asia in the new year, with two sure to be explosive shows in Indonesia and Malaysia!
Deftones 'Diamond Eyes'
cover album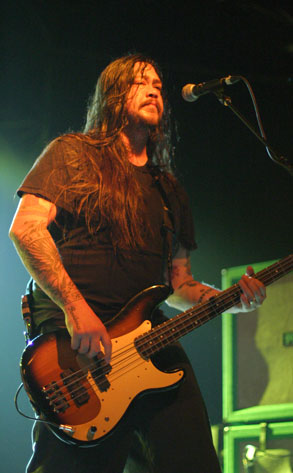 Bassist Chi Cheng
recover from coma
Deftones rebounded in 2010 with their brand new album Diamond Eyes, which was written after bassist Chi Cheng fell into a coma, thus driving the band to push back the much hyped Eros album till the day Chi reawakens. While that day may not be far off as reports from the hospital on Chi's condition have been encouraging, Indonesian and Malaysian fans will soon be moshing to the likes of 'Engine No.9', 'My Own Summer', 'Diamond Eyes', and 'You've Seen The Butcher', an experience sure to be memorable as Chino Moreno's ghostly wail has only gotten better with age, and the band are as tight as ever with their shoegaze-inspired approach to heavy music.
Details:
Indonesia
When: 8th February 2011
Where: Senayan Tennis Indoor Stadium, Jakarta
Tickets: On sale 27th November
Philippines
When: 12th February 2011
Where: World Trade Centre, Manila
Tix: On-sale December 1st
Malaysia
When: 14th February 2011
Where: TBA
Tix: TBA
Thailand
When: 15th February 2011
Where: Thunderdome, Bangkok
Tix: On-sale Nov 27th
Singapore
When: 16th February 2011
Where: Singapore Indoor Stadium
Tix: On-sale Dec 1st
deftones website click here
credit: junkonline